THERMAL COMFORT
Air conditioning in the building
Every room in the office can be individually air-conditioned if this request was implemented during the fit-out works.
---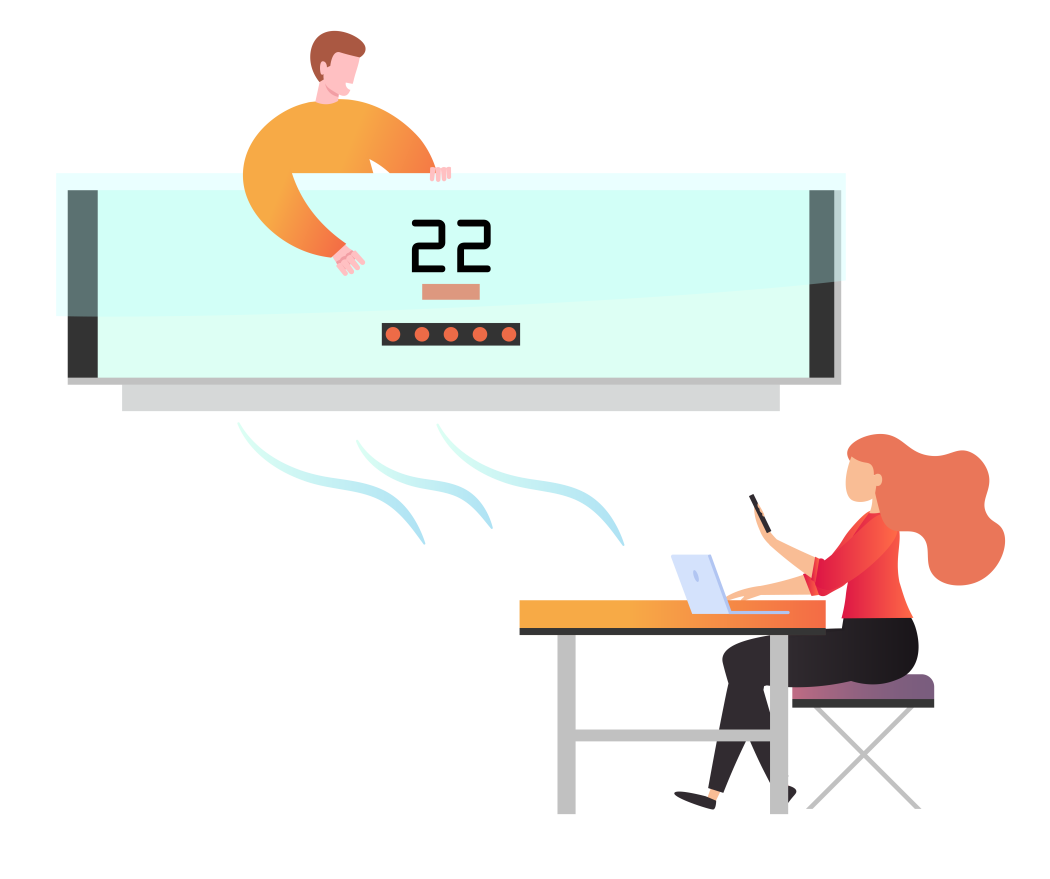 Pro tip
During summer, the base temperature in building is set to 23-24 °C. During winter, it's 21-22 °C.
---
Temperature control panels in the offices
The temperature can be modified using the control panels found in the rented spaces.
Control panel
It allows for raising or lowering the temperature within a range individually set before the premises are handed over.